Cromemco Hellas A.E.
Σουλίου 1 & Λ. Πηγής , 151 27 ΜΕΛΙΣΣΙΑ - ΑΘΗΝΑ
Τηλ 210-6130 366, 6135 866 , Fax 210-6139 787 , E-mail: info@cromemco.gr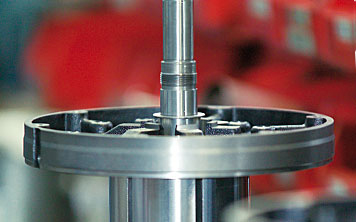 Elmo Rietschle offers dry running and oil lubricated rotary vane pumps which cover a wide performance range.
The eco-friendly dry running rotary vane pumps are used for vacuum, pressure and combined pressure and vacuum applications. The time-tested oil lubricated rotary vane machines are typically used for generating vacuum.
V-Series –
Dry Running and Oil Lubricated Rotary Vane Pumps
and Compressors
Low noise level

Robust and economical

Long up times

Easy to operate